Kraft Holds on for State Open Win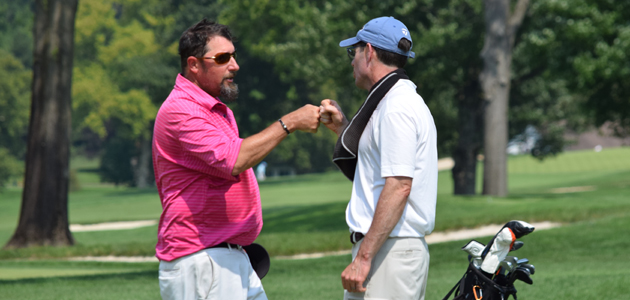 LANCASTER, Pa. - After nine holes of the final round of the 102nd Open Championship, Kevin Kraft was at 8-under par and had a four-shot lead. With a steady diet of fairways and greens, it appeared that Kraft would cruise to victory at Lancaster Country Club. But after a combination of a chip-in by Stu Ingraham at No. 10 and a pair of bogeys by Kraft, the lead was just one stroke. Kraft then hit a nice 3-wood into the fairway to 139 yards from the flag. After debating a couple of options for his approach, he decided to muscle a pitching wedge, and it was the right choice. The ball landed four and a half feet past the hole, and the birdie putt fell, restoring the lead to two strokes. Three holes later, Kraft sank a par putt on No. 18 to card a 6-under par 204 in the 54-hole championship and claim his first win in the historic event, which was presented by LECOM.
"This is really big and means a lot to me," said Kraft, a professional from Harrisburg, Pa. who earned $8,000 out of a total purse of $40,000 for the win. "I grew up in Ohio playing in the state open there, but to win something like this at the state level has been one of my lifelong goals."
Kraft, who set the competitive course record at LCC on Tuesday with a blistering 64 that featured 12 one-putts, didn't have such luck on the putting greens today.
"I lost the speeds on the green," Kraft said of the final round. "I couldn't make a putt."
At varying points during the day, Ingraham and fellow professional Cole Willcox made runs at the title but both fell short. Ingraham, the 1998 champion in the event, was in the final pairing with Kraft, and after an early bogey on No. 2, played the next 10 holes in 2-under par, including the chip-in on 10 and an excellent left to right putt from the back fringe for birdie on 12, to get within a shot of the lead. He carded a final round of even par 70 and finished at 4-under par for the championship.
Willcox, meanwhile, was even par for the championship as he approached the 11th tee and didn't appear to be a name to watch at the end. But he had played his final nine holes in 4-under par in Tuesday's second round so he knew it was possible to finish strong.
"I had nothing to lose after I missed a three and a half foot putt for par on 10," Willcox said. "So I finally got a birdie to go in and everything started working from there."
That might be an understatement, as Willcox birdied five of the last eight holes, including both the 17th and 18th, to put some pressure on the final grouping as he finished at 5-under par in second place.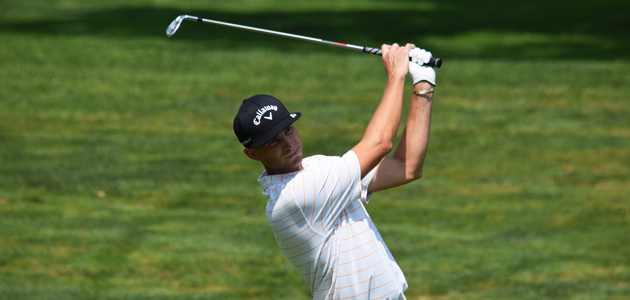 Kraft began the day with two objectives for his game - to improve his driving and to putt reasonably well. He got to the first tee and smacked a drive in good position, but his approach spun off the front edge and he ended up failing to convert a five-footer for par.
"I left myself in some tough positions today and it started on that hole," Kraft said.
Kraft left himself no doubt on the par-3 third hole, as his tee shot ended up just a few inches away from the cup and he tapped in for his first birdie of the day.
The 11th hole what Kraft referred to as his "only bad tee shot" of the day, leading to another bogey which came just after Ingraham's birdie on No. 10. That four-shot lead quickly had gone to just two.
"A four-shot lead is awesome but at the same time it is not easy," Kraft said.
Even more impressive about the win was that Kraft had very little knowledge of the classic William Flynn layout prior to this week.
"This golf course was fantastic," Kraft said. "It doesn't fit me eye as it plays to a fader and I'm more of a drawer but that doesn't mean that you can't play it well. This is a really great place."
There was a three-way tie for low amateur between Zachary Barbin, J.D. Hughes and Evan Long, who all finished with a 36-hole score of 211 (+1).
The Pennsylvania Golf Association would like to thank the staff and volunteers of Lancaster Country Club for the hospitality in hosting the Open Championship for the third time in history.