Schmidt Takes Dressler at ULGC at Torresdale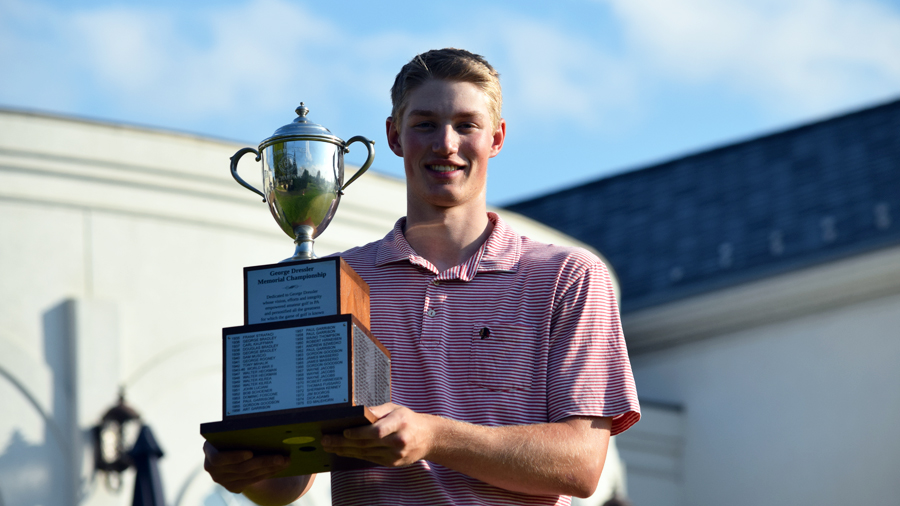 PHILADELPHIA - Despite hailing from 300 miles or so west of the City of Brotherly Love, Connor Schmidt won what was basically a home game in the 79th Dressler Memorial Championship, presented by LECOM. Schmidt, a sophomore across town at Drexel University, fired a second round 68 on his way to a 36-hole total of 141 (+1) to win the title at the Union League Golf Club at Torresdale.
ULGC happens to serve as a home course for the Dragons' golf program of which Schmidt is a member, and that familiarity certainly helped him on his way to the win.
"I've played the course so many times. It's really difficult out there, and you have to know where to leave your golf ball," Schmidt said. "That's what I was able to do this week."
After an opening round of 73, Schmidt was two shots off the lead. But once again, his local knowledge came in handy and gave him a target score.
"I was texting with some of my Drexel teammates and we were guessing that 1-over par would get it done," Schmidt said. "So that's what I was trying to get to."
Despite an early birdie on the par-4 second hole, Schmidt couldn't take advantage as he played the remainder of the front nine in 2-over par, with bogeys on the No. 3 and No. 8, two of the most difficult holes on the golf course. But he steadied the ship with six straight pars as he approached the tee on the par-4 15th hole, sitting at 4-over par for the championship.
Down wind, Schmidt hit a 3-wood that ran into the right front bunker and splashed out to about six feet and sank the putt. On the 16th hole, again down wind, another 3-wood off the tee set up a 3-iron approach short and right.
"That's not where I wanted to be. I was on the short side and I had a bad lie," said Schmidt, who hit the approach 20 feet past the hole.
He then faced a putt that he was very familiar with, though it had never fallen for him.
"I've never made that putt. You have to tap it and play it about 90 degrees to the left," said Schmidt. "It turned out to be the perfect speed and was dead center. I'm still surprised it went in."
With momentum clearly on his side, Schmidt stepped up to the par-3 17th and hit a nice flighted 8-iron to about 10 feet short of the flag. He rolled in the uphill putt for his third consecutive birdie, which also put him at 1-over par for the championship, his target score as he headed to the 18th hole. A few minutes later, after just barely missing what would have been a fourth straight birdie, Schmidt brushed in a three-footer for the par, the score of 68 for the round, and eventually for the championship.
Playing in the same group, Schmidt finished one stroke ahead of Lu Lu Country Club's Michael Brown, Jr., who shot 69 on Tuesday to finish at 2-over for the championship.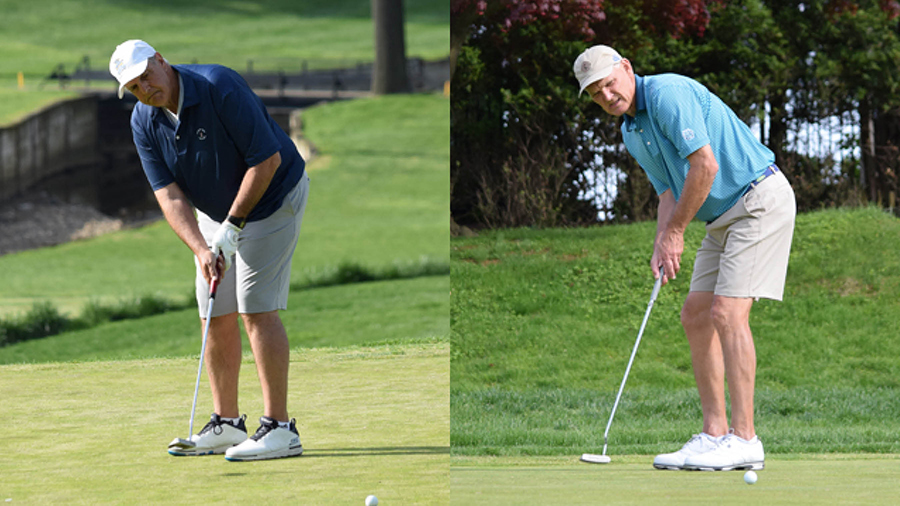 In the Senior division, Steven Walczak of Loch Nairn and Thomas Soares of Lehigh Country Club both shot 146 (+6) to tie for the senior title. Soares was one of three players tied for the lead after a first round 72, while Walczak posted back to back scores of 73 to finish tied at the top.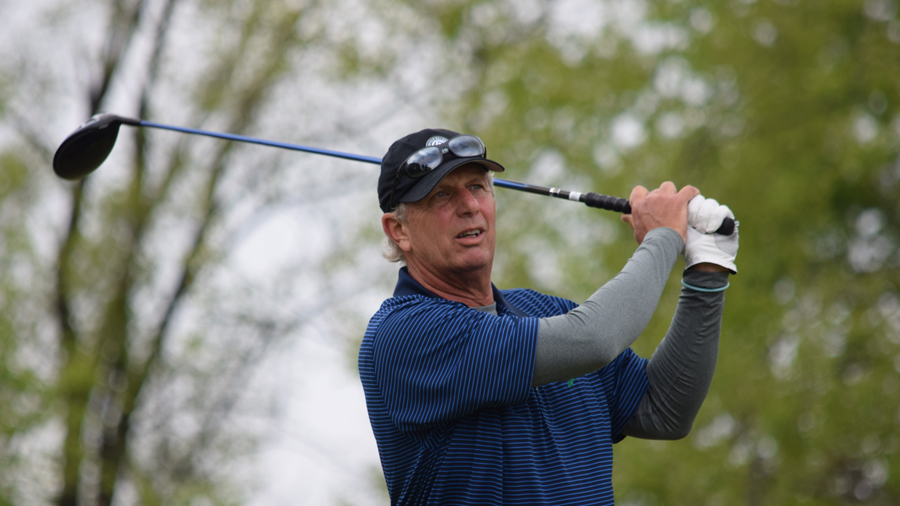 In the Super Senior division, Applebrook Golf Club's Gary Daniels edged Don Donatoni of White Manor Country Club by a shot, posting rounds of 72-75 for a 147 total (+7) to win by a shot. Daniels was the leader after round one among the super seniors thanks to a duece on hole 18 in his first round. He battled adversity after a tough start to round two after relinquishing the lead on the front nine to fellow Applebrook member Charles Dowds III. Daniels was able to play with patience and held on for the win.
"I just think this whole place is fabulous, the course, the clubhouse, everything...I have a lot of fond memories here and it's nice to create another one. When that second shot went in on 18 on Monday, I thought there could be something going on here," said Daniels.
For Daniels, it marked another in a series of strong showings at the former Torresdale-Frankford Country Club, as he won the 1985 Golf Association of Philaldelphia Middle-Amateur Championship and qualified for the United States Amateur at the club.
The Pennsylvania Golf Association would like to thank the staff and membership of the Union League Golf Club for their hospitality this week. Also, special thanks to LECOM for sponsorship of the championship.