Siegel, Pagana Earn Women's Senior Match Play Wins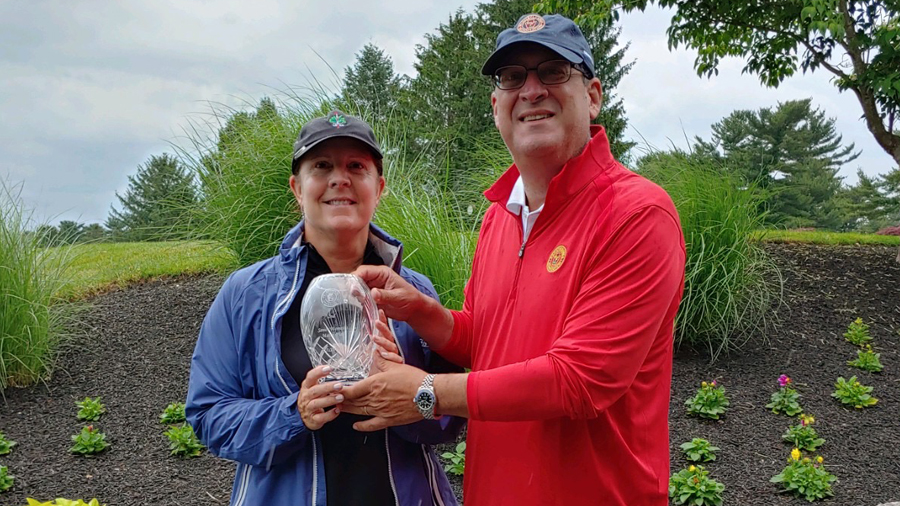 CARLISLE, Pa. - Both Karen Siegel and Barbara Pagana felt that their putting wasn't their best. But when it mattered, the two women were able to make clutch putts at Carlisle Country Club to win the 2nd Pennsylvania Women's Senior Match Play. Siegel and Pagana secured the Senior and Super-Senior titles, respectively, in the championship, which was presented by DICK'S Sporting Goods.
The top-seeded Siegel started her run to the championship in a quarterfinals round against Alexandra Frazier of Gulph Mills Golf Club. She won five holes on the front nine, finishing with a 37. Despite Frazier's attempt at a comeback on the back nine, Siegel held on for the win to play another day. On Tuesday morning, she won by one hole in a tight matchup against Applebrook Golf Club's Nicoll Keeney.
"I work really hard on my game," Siegel said. "And to have it come together is really gratifying."
In the championship round this afternoon, the challenge got even tougher for Siegel against Suzi Spotleson, the #2 overall seed in the senior division in the field, hailing from RiverCrest Golf Club & Preserve. After playing the back nine first, Siegel was two down heading into the second-to-last hole.
But the Maple Glen native won the last two holes to send the match to extra holes. On the eighth hole, Siegel drained a 25-foot putt for par to win the hole. Then on the ninth, she made a birdie, beating Spotleson.
While hitting on the green during the first and only extra hole, Siegel initially thought her ball went over since there was a ridge that hindered her view. But Siegel was pin-high on the left side and Spotleson's ball was on the right of the green. Spotleson went first and missed, and Siegel made her putt to become the second-ever winner of the Women's Senior Match Play Championship.
"My putting came together at the right time," Siegel said.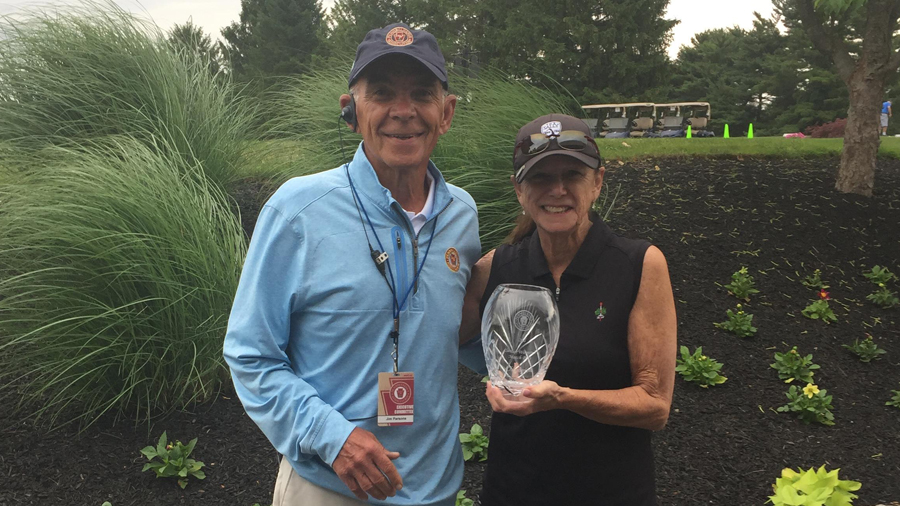 While Siegel's victory was a tight thrilling contest, Pagana's win in the Super-Senior event was a dominant effort by the Huntsville Golf Club member. Like Siegel, Pagana was the No. 1 ranked golfer in her division and got a bye in the first round.
Pagana's opening opponent was against Cheryl Newmaster of Range End Golf Club, who beat Barbara Naglak in round one. But Pagana was able to take care of Newmaster, winning the semifinal matchup in 4 and 2. While she thought her putting could be better, Pagana was pleased with many other aspects of her game.
"I drove the ball extremely well and my short game was pretty good," Pagana said.
In the championship, Pagana faced a unique opponent. Pattie Parsons was not only the highest ranking player besides Pagana in the Super-Senior division, her home course was Carlisle Country Club. But Pagana and Parsons are good friends and competitors, so Pagana was very familiar with her opponent's game.
Similar to her semifinal against Newmaster, Pagana took advantage of some of Parsons' mistakes and limited her own. Still, Pagana acknowledged that she made mistakes at prior tournaments. But what helped her through this one was patience. With this in mind, Pagana bested Parsons 6 and 5.
"It's always nice to win," Pagana said. "I think you learn more when you don't win, but it's still nice winning."
The Pennsylvania Golf Association would like to thank the staff and membership of Carlisle Country Club for the hospitality shown in hosting the event. Thanks as well to DICK'S Sporting Goods for sponsorship of the event.