Huntingdon Valley natives Cooley and Isztwan move to semifinals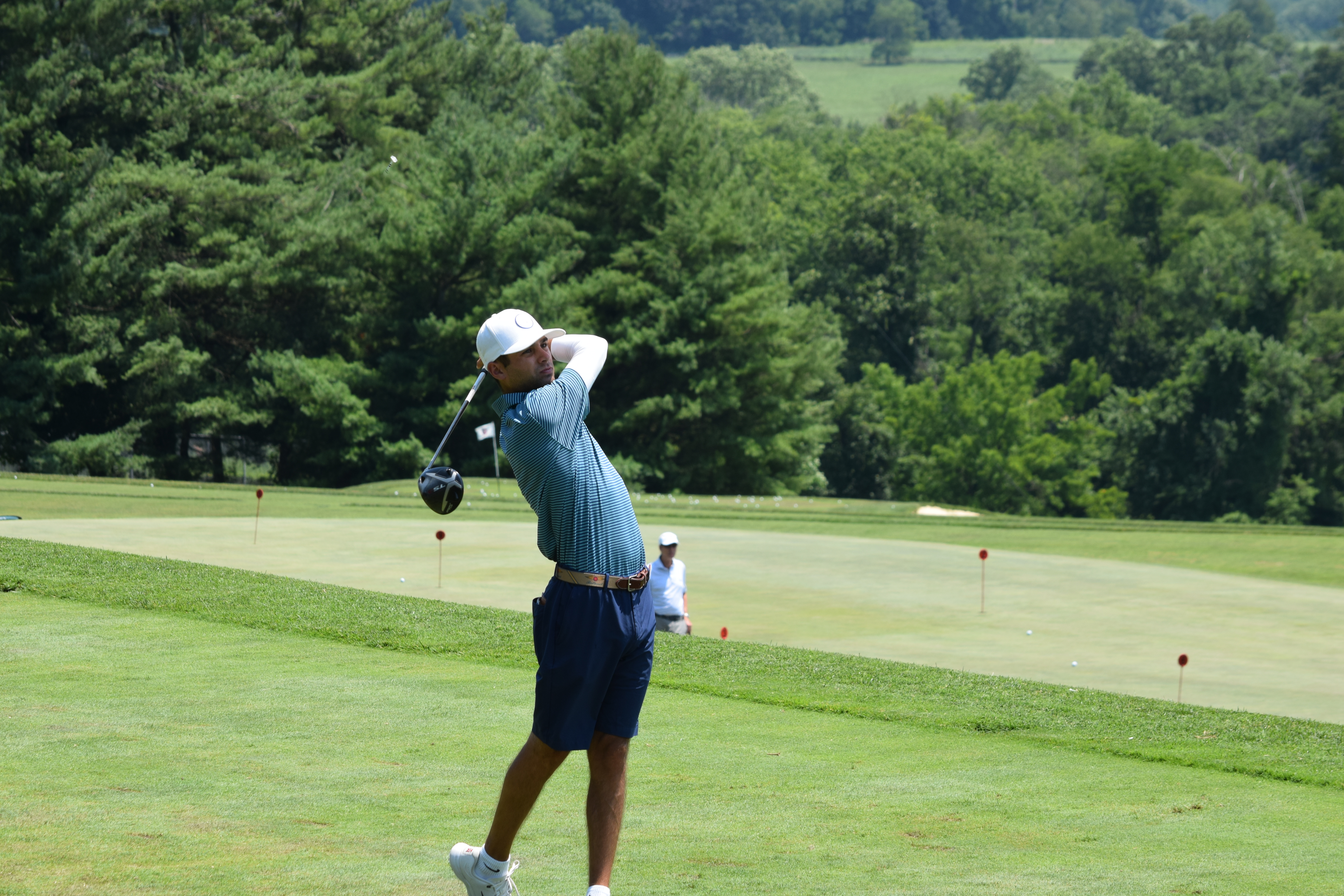 HUNTINGDON VALLEY, Pa. - Lukas Clark enjoyed the pressure of playing in extra holes of the 19th R. Jay Sigel Pennsylvania Amateur Match Play, which is presented by DICK'S Sporting Goods. Clark and Jim Sullivan went back-and-forth starting from hole No. 15 to No. 18. After Clark would win a hole, Sullivan responded, especially on the 18th when he made a clutch birdie.
But during the second playoff hole, Clark hit a chip shot that landed his ball three inches from the cup. Clark nailed the putt and became one of the four players to advance from the quarterfinals.
"Obviously it's good to win," Clark said. "But you can't buy that experience with 50 people watching it so it was cool."
Earlier in the day, Clark dominated his Round of 16 match against Buddy Hansen of Blue Bell Country Club. Clark never trailed and believed that his driver was his strongest club today, eventually helping him win the matches against Hansen and Sullivan.
Brian Isztwan, who is playing the tournament on his home course, also had a tight Quarterfinals match. But unlike Clark, Isztwan ended the match on the 18th hole. Isztwan recorded a three while his opponent, Merion Golf Club's Jack Hamilton, notched a six. Isztwan had only led for the first four holes, but trailed the rest of the way until the very end. In his morning match against Paul Ajak III of Connoquenessing Country Club, Isztwan never trailed, advancing on a four up with three holes to go.
Like Isztwan, fellow Huntingdon Valley Country Club member Ben Cooley advanced to the semifinals. In Cooley's first match of the day, he was in a battle in the first nine holes against Neal Shipley of St. Clair Country Club. But he was able to win holes No. 10 and 11 to go up by three. From there, Cooley played steady, winning the match on the 17th hole.
Cooley thought his putting helped in key situations. Nowhere was that more true than in his quarterfinal against Rocco Salvitti, who had just won the Western Pennsylvania Golf Association's Junior Championship last week. Cooley took the lead with wins on holes No. 6 and 7 to lead. But Salvitti bounced back later in the round.
"(On) the whole back nine Rocco was playing so solid and not giving me anything. And he chipped away and got it back to even after (hole) 13," Cooley said.
On the second-to-last hole, Cooley was in a bunker on his second shot and got to the green with about 20 feet to the hole. Cooley felt he hit the putt a little too hard, but it was the perfect amount for the ball to roll into the cup to take a one-hole lead into 18. On the last hole, both Cooley and Salvitti recorded a par so the Huntingdon Valley native moved to the semifinals.
"It was a really good match the whole way," Cooley said.
In his Round of 16 match, John Peters of Carlisle Country Club had to work his way from a deficit. After nine holes, his opponent, Huntingdon Valley Country Club's Jake Fazio, had a two-hole lead. But on the back nine, Peters won over half of the holes, culminating in a victory with a birdie on hole No. 17.
"I just didn't have my best stuff right out of the gate today," Peters said. "For whatever reason, I just didn't quite put the ball where I needed to…But I wasn't really worried."
After his victory over Fazio, Peters controlled his afternoon matchup with Brett Young of Nemacolin Country Club. He won six of the first eight holes while losing only one to go into the back nine up by five. While Young won more holes on the back, Peters sealed the win with a draw on the 15th holes to win the match four up with three holes to go to move into the semifinals.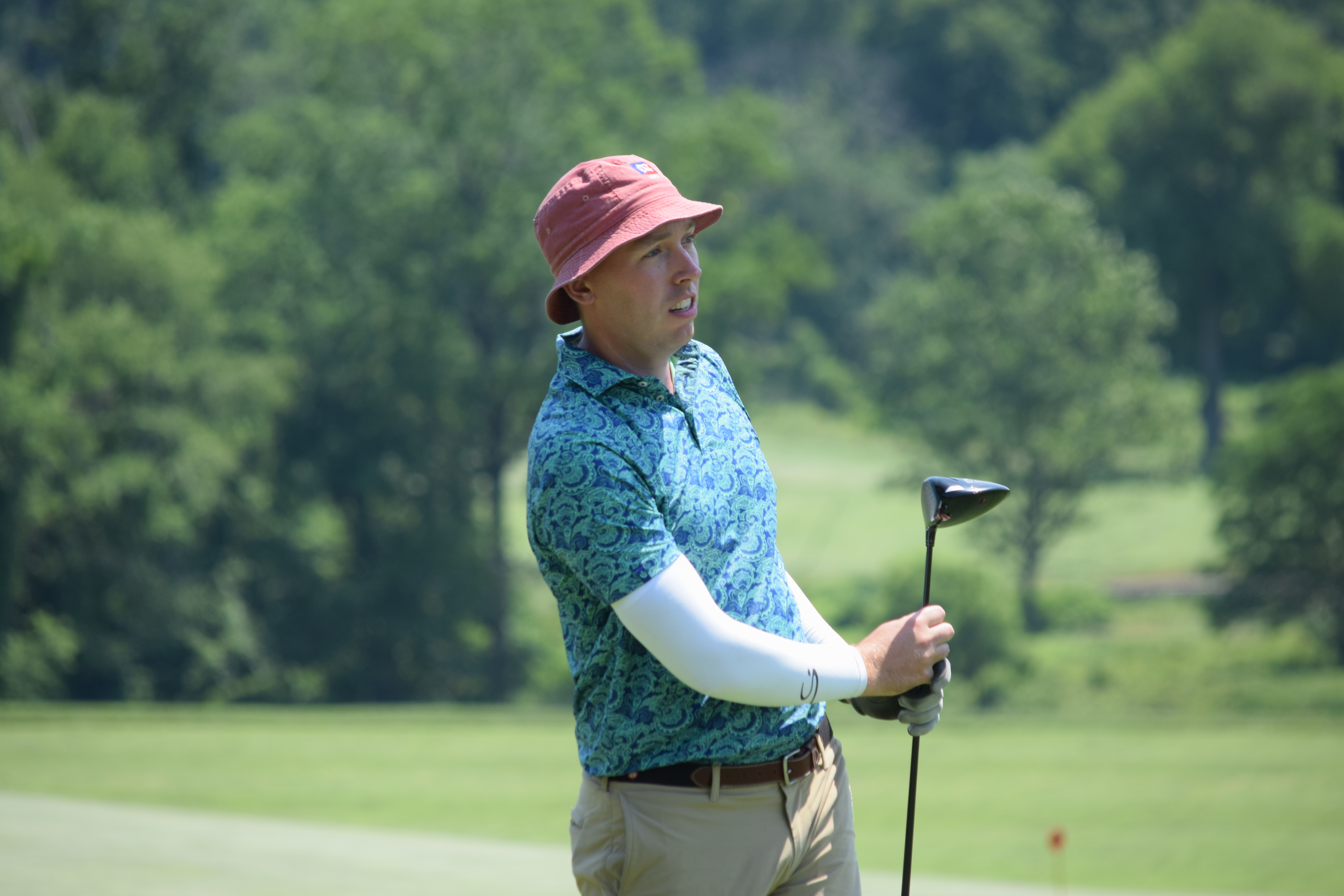 He cited his driver as a key to success, especially in his second match. It set him up for success while hitting into the green. But Peters, who is the reigning Pennsylvania Amateur Champion, said that his putting is something that needs to improve heading into tomorrow's semifinal.
"Hopefully I can get some of the speeds right and read the putts better. We'll see how things turn out," Peters said.
The Pennsylvania Golf Association would like to thank the staff and membership of Huntingdon Valley Country Club for the hospitality shown in hosting the event. Thanks as well to DICK'S Sporting Goods for sponsorship of the event.