Isztwan wins Sigel Amateur Match Play Championship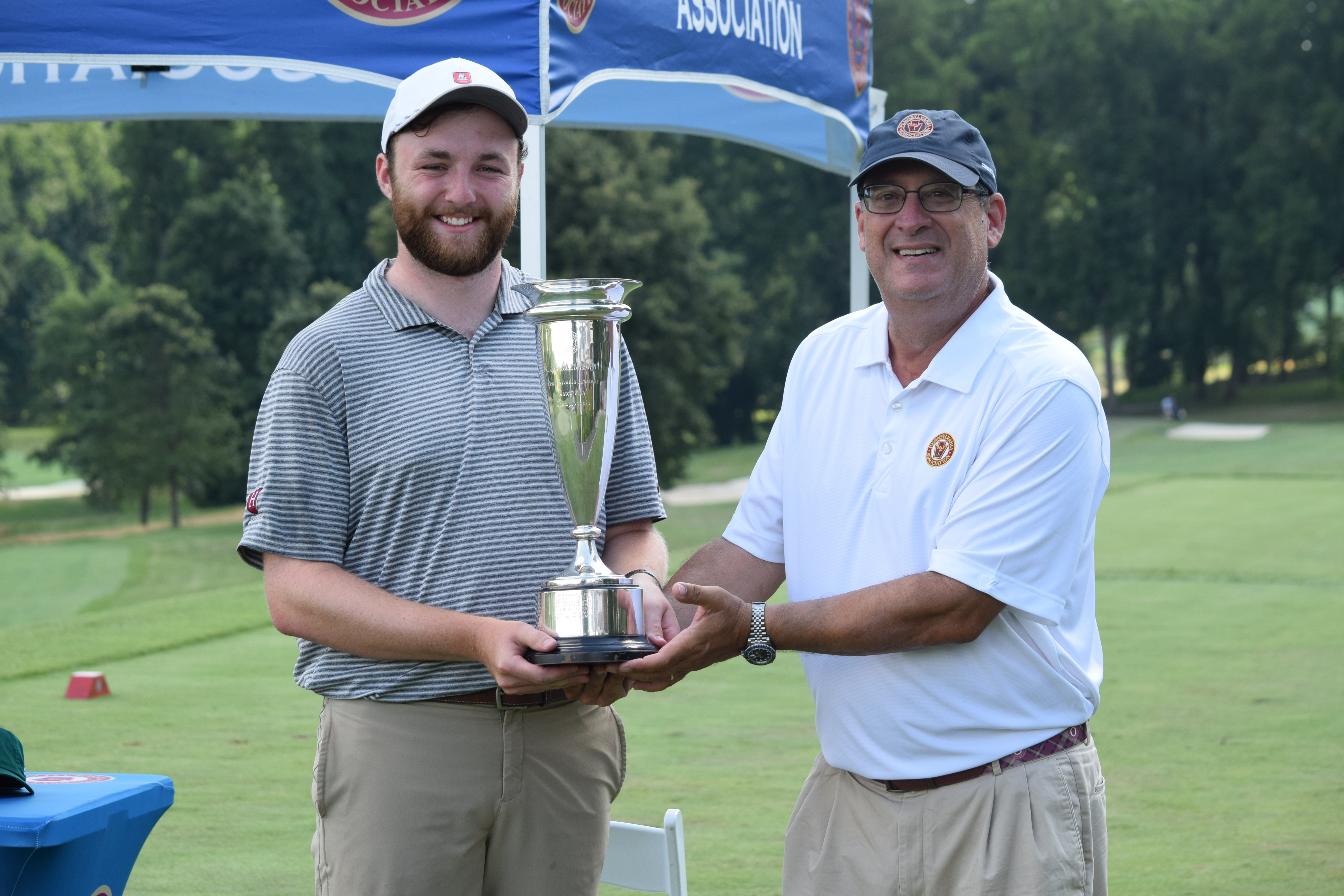 HUNTINGDON VALLEY, Pa. - Back in 2019, Brian Isztwan won the club championship at his home course, Huntingdon Valley Country Club. The next year, Ben Cooley would take home the club championship at Huntingdon Valley. Two years later, both golfers faced off at that very same course to decide who would win 19th R. Jay Sigel Pennsylvania Amateur Match Play Championship, which was presented by DICK'S Sporting Goods.
The championship match between Isztwan and Cooley was a tight one. Neither golfer led by more than two holes, with the match staying even for half of the round. But Isztwan prevailed after two playoff holes. For Isztwan, who had the best score during the qualifying rounds as well, it was a special moment considering the two friends had played a lot against each other.
"We've always had a good time," Isztwan said. "He's been a great mentor for me around here too. (He's) another Ivy League golfer and a real good player and mental game wise I don't think there's anybody stronger than him."
But before Isztwan faced off against his friend, he had to take on PAGA Individual Member Lukas Clark in the semifinals. Isztwan jumped out to a big lead early on, winning the first four holes of the match. While Clark won a hole back, Isztwan ended up with a four-hole lead through the front nine with a par on hole No. 8. On the back nine, he kept the four-hole lead with a steady performance to secure a win on the 16th hole.
For the third day in a row, Isztwan had to then play 18 holes in the afternoon, this time against Cooley, who beat John Peters of Carlisle Country Club in 19 holes. But he kept his physical and emotional energy up thanks to one man.
"Honestly, my caddy Bryce was huge for me all week," Isztwan said. "We were exchanging a lot of laughs and stories and that just kept me kind of energized the whole time."
With this great support system, Isztwan was on an even keel heading into the championship match against his friend. Cooley started the round strong with a birdie on the first hole to give him an early lead. But on the next hole, Isztwan responded by notching a par to tie the match.
The match eventually became a back-and-forth affair. Cooley had a two-hole lead after eight holes after Isztwan missed a short putt. But Isztwan came back again and won hole No. 9 with a par. He built on this by winning the 10th and 11th holes to take the lead for the first time in the match. Despite this, Cooley swung the match back in his favor after two-straight wins on holes No. 12 and 13.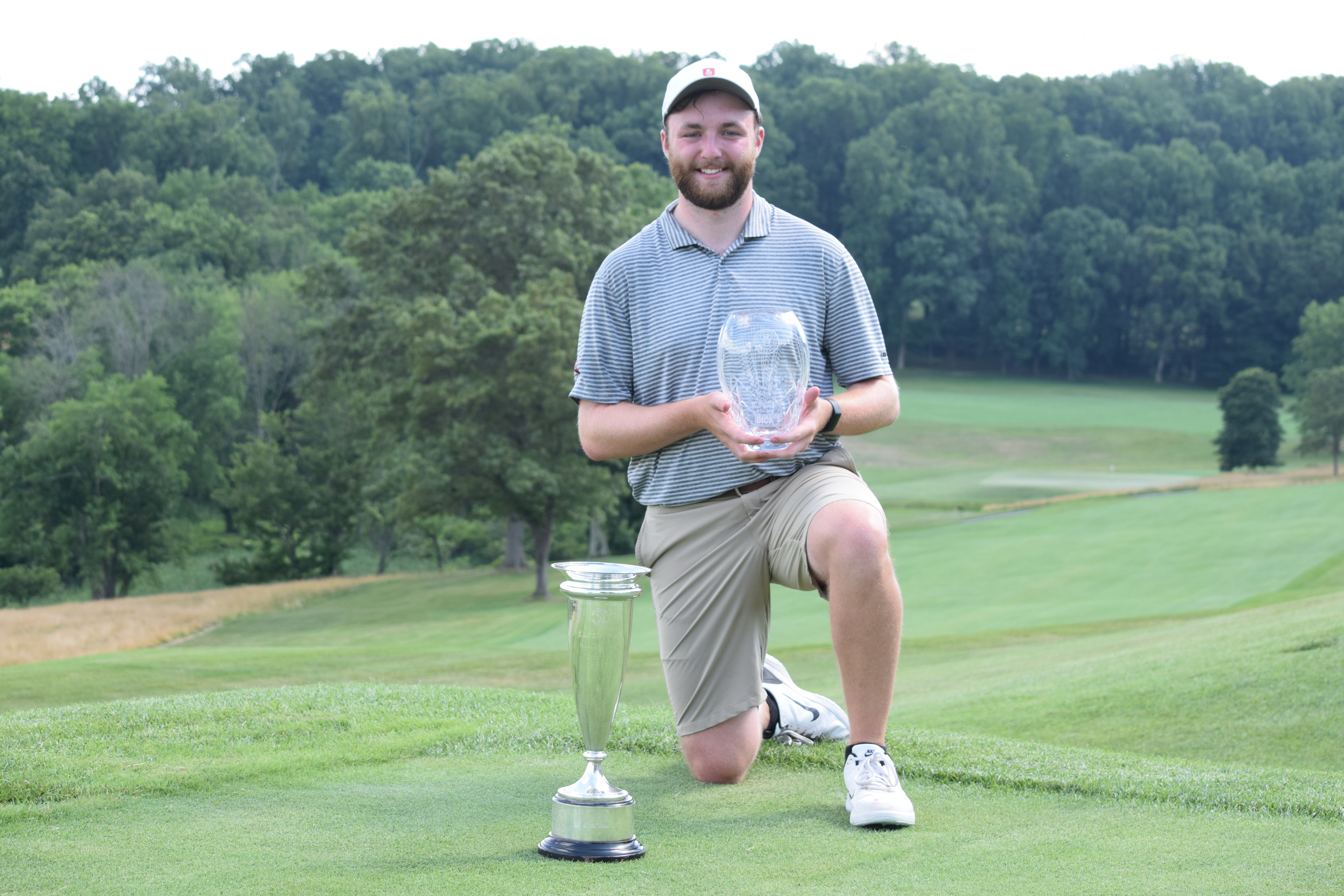 Isztwan stayed in the match by steadily making pars. Then on the 16th, Isztwan made a clutch birdie to tie Cooley. Then after there was no blood on the final two holes and the first playoff hole, Isztwan secured a par on his 36th hole of the day to win the championship. Isztwan felt great pride in winning a tournament named after one of the greatest amateurs ever.
"It means a lot," Isztwan said. "Mr. Sigel was out here in the first round, he watched me play some of that round. And that was amazing to be able to do that in front of him."
For as tightly contested as the Championship Match was, the 20 holes only took 3 hours and 30 minutes.
The Pennsylvania Golf Association would like to thank the staff and membership of Huntingdon Valley Country Club for the hospitality shown in hosting the event. Thanks as well to DICK'S Sporting Goods for sponsorship of the event.