Baloga leads after first of 109th Pennsylvania Amateur Champions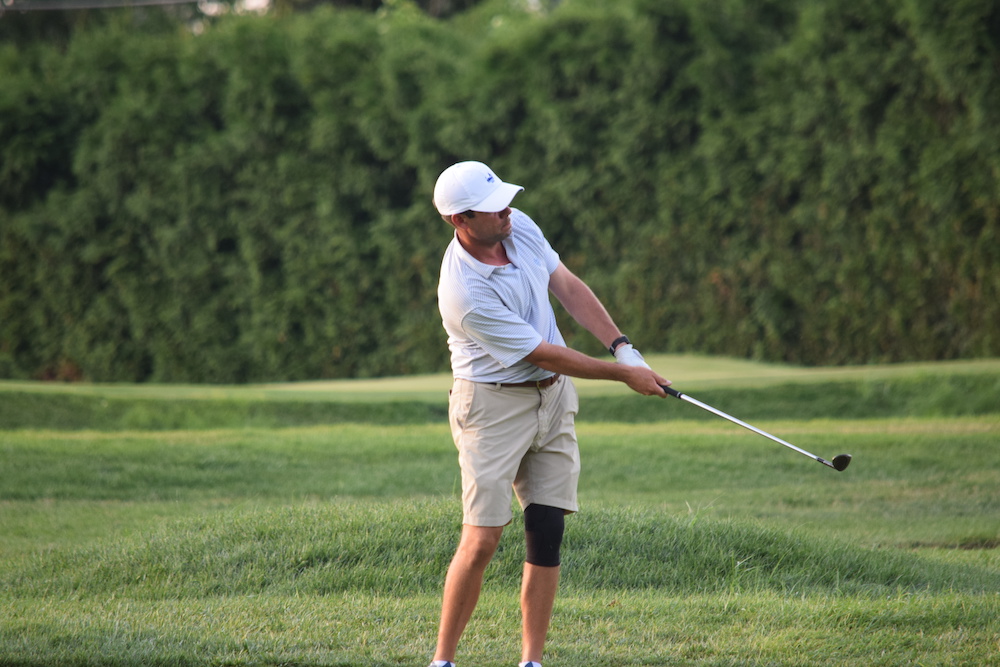 HAVERTOWN, Pa. - Chris Baloga was never thrown off by Llanerch Country Club's greens.
On the first day of the tournament, Shipley had to take on the firm putting surfaces of the Alexander Findlay classic design. The course hadn't seen much rain in the days leading up to the 109th Pennsylvania Amateur Championship, which was presented by DICK's Sporting Goods. But Baloga, who also serves as the head coach of the Loyola University (Maryland) men's golf program, was used to 25-footer, uphill putts that had serious speed.
On three of the last four holes of his round, Baloga had to chip up and then make a one-putt to save par. It was a part of a seven straight pars to end the front nine, which was his closing nine. This streak helped maintain Baloga's spot as the first round leader in the tournament with a 67 (3-under par). Still, Baloga was happy with how he played overall. He saw no real flaws with his game throughout the round despite a lightning delay that lasted just over 90 minutes.
"Everything was really solid," Baloga said. "I putted it solid, chipped it pretty good… and drove it nice."
Baloga thought the chipping was a challenge because of the tight fairways of Llanerch. His chipping came in handy on the back nine where he recorded birdies on the 10th, 12th and 16th holes. While he had a bogey on hole No. 18, Baloga responded with a birdie on the second hole of the course.
Like Baloga, Neal Shipley is used to playing courses with firm greens. Shipley has played consistently at Oakmont Country Club and at St. Clair Country Club, his home course. Both of them are known for their fast greens with Oakmont's being the stuff of legend. The Pittsburgh native succeeded, finishing with a 68 (-2), the best score among the morning golfers.
"The greens are quick," Shipley said. "Locations are pretty tough, but they can still be accessible when you hit really good shots. (There is) a huge premium on hitting the fairways out here."
Shipley, who played three years at James Madison University and will now play at Ohio State University, was successful at landing the ball onto fairways and avoiding big misses. The latter is something that he feels has helped him thrive recently. Shipley's hot summer streak includes a victory at the 119th Western Pennsylvania Golf Association Open Championship. While he describes his recent strong play as "grandpa golf", Shipley is pleased with the overall results.
"I've been hitting the ball a lot more consistently," Shipley said. "(I've been) eliminating a lot of the big misses and keeping the ball in front of me."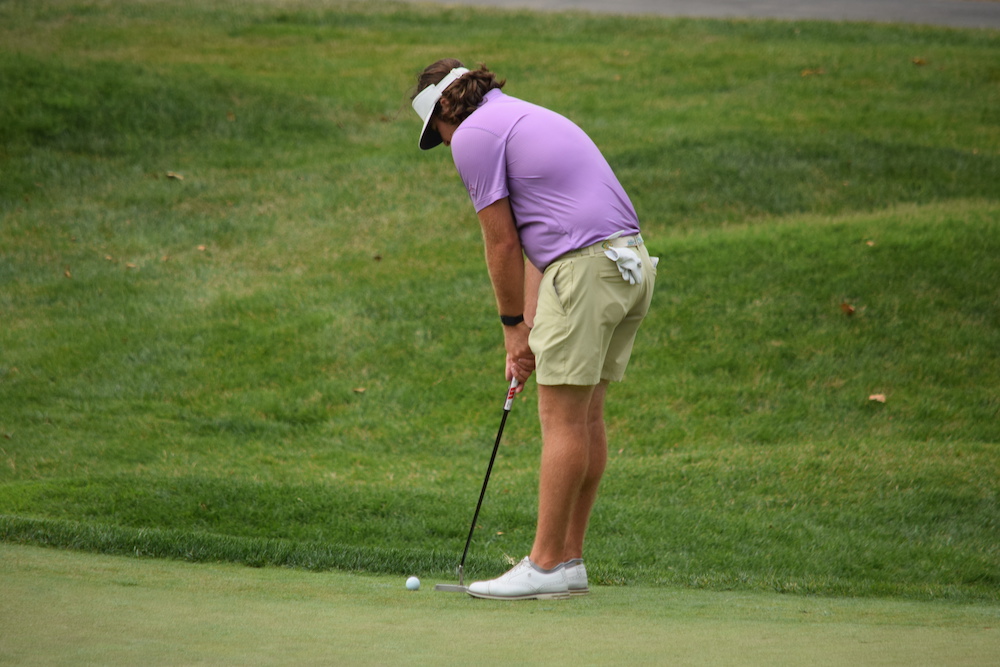 With this good stretch, Shipley recorded three straight birdies on the back nine and three on the front.
Among the fellow golfers who went off in the morning, there was only one who also finished under par like Shipley. Karl Frisk of Out Door Country Club finished with a 69 (1-under par). This performance comes a year after he was the caddie for the winner of last year's Amateur Championship, John Peters. Even with three bogeys in the round, Frisk's four birdies (three of them coming on the back nine) saved his score after a round on a challenging course like Llanerch.
"It's like it's pretty demanding off the tee," Frisk said. "So I was grateful that I hit the driver good today and hit just about every fairway and a lot of greens."
Frisk was tied with four other golfers who finished 1-under par. Patrick Kelly of Kahkwa Club, Austin Barbin of Philadelphia Publinks Golf Association, Kevin O'Brien of Connoquenessing Country Club and Nathan Piatt of Oakmont Country Club all scored a 69. They all look to make the cut after tomorrow's second round, when the field will be moved down to 40 golfers.
The Pennsylvania Golf Association would like to thank the staff and membership of Llanerch Country Club for the hospitality shown in hosting the event. Thanks as well to DICK'S Sporting Goods for sponsorship of the event.