Rogowicz holds on to win her 2nd Amateur championship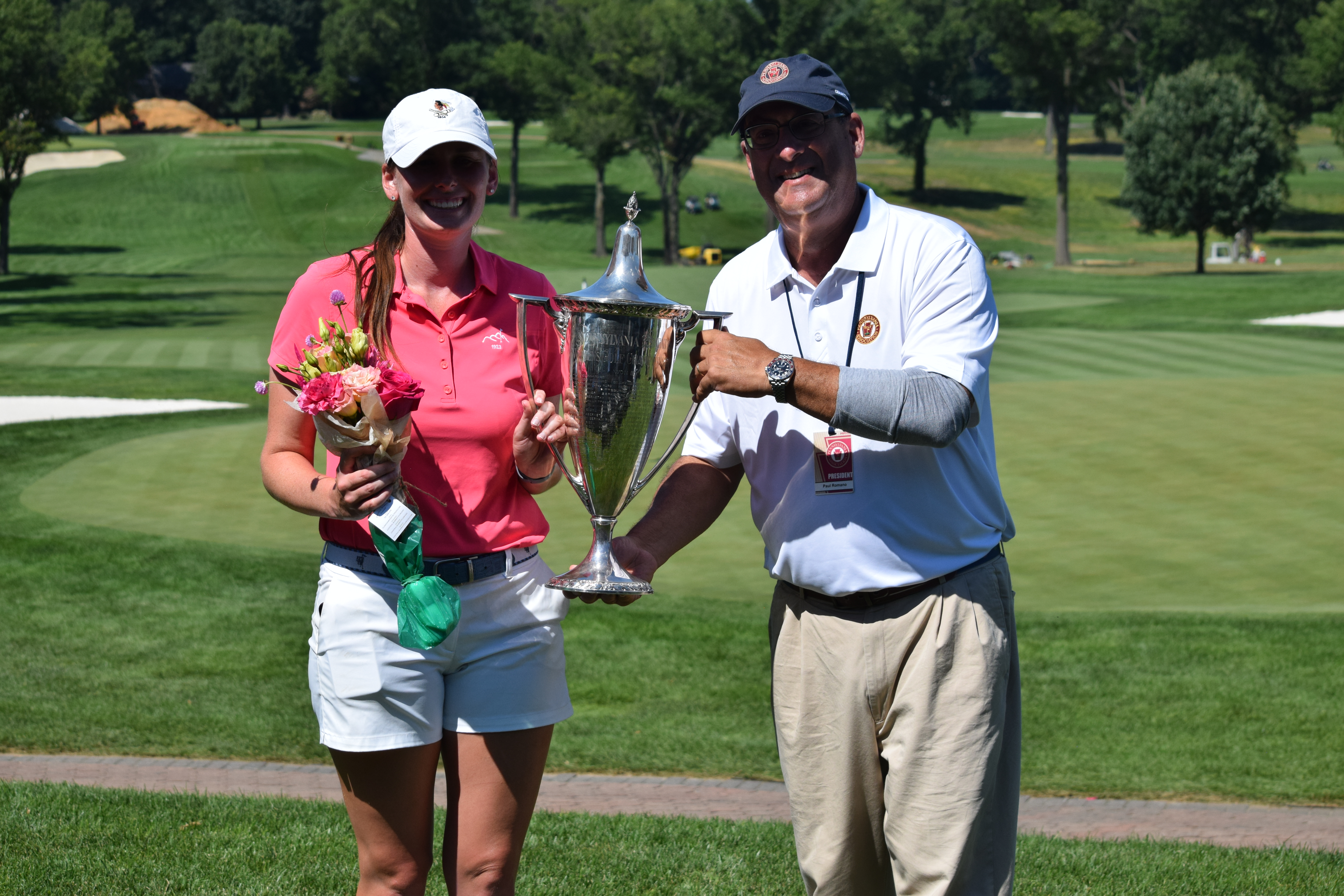 Rogowicz holds on to win her 2nd Amateur championship
LANCASTER, Pa. - Jackie Rogowicz of Yardley Country Club took command of 86th Women's Amatuer at Lancaster Country Club with a stellar 4-under-par, 70 to win by seven strokes over Hartefeld National's Rylie Heflin and clubmate Jade Gu.
Jackie Rogowicz doesn't always play in the Pennsylvania Women's Amateur but when she does, she wins. The Yardley member was victorious back in 2019 at Philadelphia Cricket Club's Militia Hill course. 2022 was her first time back in the event since her win. Today at Lancaster Country Club, which Rogowicz described as a very challenging course, she secured her second PA Women's Amateur crown with an overall score of 219 (-3). Rogowicz remembers how different the format was (used to be match play) and how on the first day of this year's event, she thought she had a shot.
"After the first day, I was surprised," Rogowicz said. "I just wanted a chance and then after the second day, I was surprised to know I was in the lead."
She was the only golfer in her division to finish with a score under par. This included a third-round score of 70 (-4) where she dominated on the back nine.
Rogowicz started her round with four straight pars, replicating her performance from the first round of this year's event. Even though she had a bogey on one hole through the front nine (hole No. 4), Rogowicz remained at the top of the leaderboards with three pars in a row. But Rogowicz continued doing what made her successful throughout the week.
For many amatuer players including Rogowicz, the par five holes at Lancaster Country Club were in two. During the first two days,she had a birdie and an eagle on the ninth hole. And for the third consecutive round, the Penn State Women's Golf alumna, who graduated in 2019, recorded a birdie.
But especially today, Rogowicz couldn't think of any aspect of her golf game that she did exceptionally well. She was more happy with how she approached many of the holes, in particular the par fives where she knew she could get on in two shots.
"I just think I managed (the course) really well," Rogowicz said.
The end of the front nine sparked a solid, championship-sealing on the back nine for Rogowicz, whose home course is Yardley Country Club. After that ninth hole birdie, Rogowicz came out of the turn with two pars. She then scored birdies on three of the next fours. Rogowicz was now at 10 birdies for the event, which was tied for second most among all golfers in the flight. And after a par on hole No. 17, Rogowicz was tied for the most birdies in the tournament with a final one on the 18th. It cemented her tournament-best score of 70.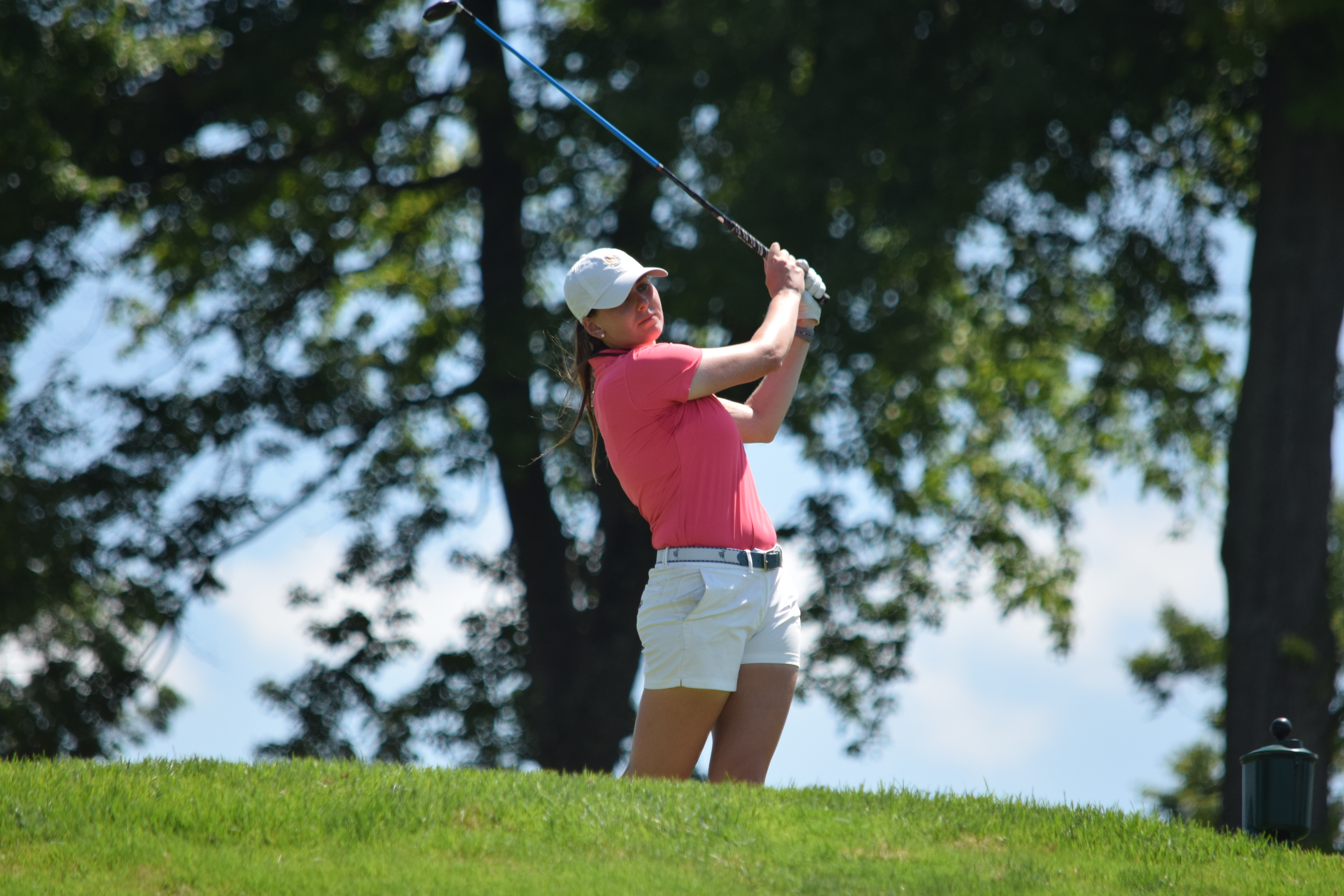 Meanwhile, Rylie Heflin of Hartefeld National tied Rogowicz for the most birdies in the event, but finished in second with a total score of 226 (+4). Jade Gu, who plays on Purdue University's women's golf team and is a member of Yardley like Rogowicz, also scored a 226 for the the three rounds to tie with Heflin.
"Coming off a rough day yesterday, I learned a lot about my game," Heflin said. "…I would definitely say a theme of my day today was trusting my game."
The Pennsylvania Golf Association would like to thank the staff and membership of Lancaster Country Club for the hospitality shown in hosting the event. Thanks as well to DICK'S Sporting Goods for sponsorship of the event.