Qualifying Results: Central ; East ; NE ; West
The 99th Amateur Championship Field is Set
After months of tournament play and two weeks worth of qualifying events, the 99th Amateur Championship field is set. Big names highlight the 117-man field including PA State Team Points Leader Sean Knapp.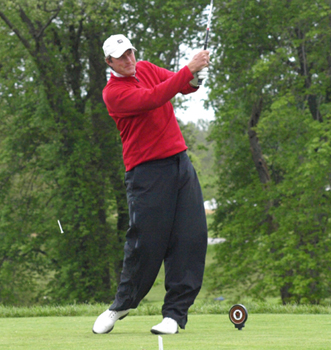 Sean Knapp
Knapp, of Pittsburgh National Golf Club, is one of the hottest golfers in the 2012 Championship Season and continues to get stronger as the season progresses. After winning this year Public Links Championship, Knapp has been on a tear including a rare feat of qualifying for two USGA events in consecutive days last week. Currently he leads the PA State Team Standings with 1117.5 points, a 192.5 lead over Nathan Smith.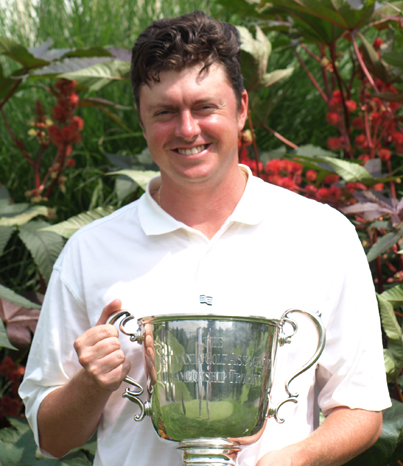 Nathan Smith
Smith, of Pinecrest Country Club, looks to make a strong push to capture this year's championship and overtake Knapp for the State Team Leader in points. Smith has had a strong season thus far with impressive performances in the West Penn Golf Association's (WPGA) 58th Fred Brand Foursomes Championship (paired with Knapp), a tie for second at the WPGA 27th Mid-Am Championship, and a first place finish at the WPGA 19th Stroke Play Championship.
Sitting in third place for the State Team selection points is Eric Williams. Williams, of Honesdale Golf Club, is 235 points behind Knapp and only 47.5 points ahead of David Brown. After a 2011 season that saw him win the Middle-Amateur Championship and share Player of the Year honors with Adam Hoffman, Williams looks to improve upon last year's 8th place finish in the Amateur Championship and bring the hardware back to Honesdale Golf Club.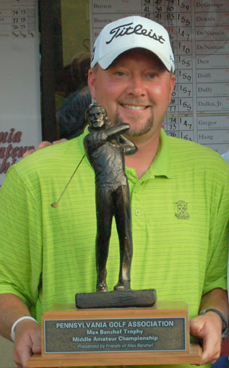 Eric Williams
After taking the Sigel Match Play Championship and finishingin a tie for first at the USGA Senior Open Sectional Qualifying, David Brown leads all players for the 2012 Player of the Year. With 300 points and a 25-point lead over Knapp, Brown, of St. Clair Country Club, is eager to solidify his spot on the State Team with a victory at Rolling Green Golf Club.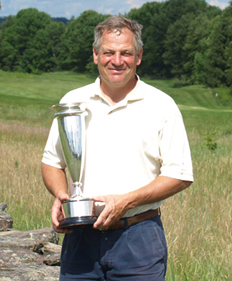 David Brown
WPGA 112th Amateur Champion Greg Podufal is a strong contender in this year's field. Coming off of an impressive victory at The Kahkwa Club, Podufal, of Lakeshore Country Club is looking to show that he could be a strong contender. After a disappointing tie for 23rd place in last year's PA Amateur Championship, look for Podufal to continue this year's form at Rolling Green Golf Club.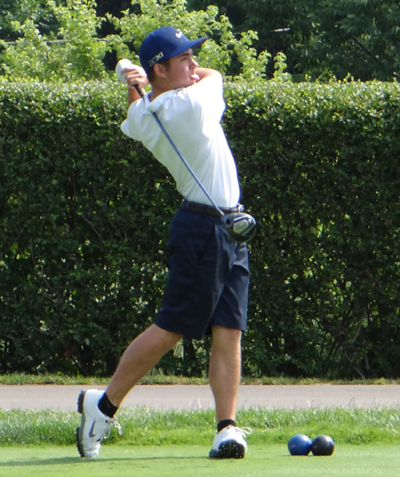 Greg Podufal
The 2012 Junior Champion Brandon Matthews from Fox Hill Country Club played his way into the Championship field. After taking out Zach Herr on the first playoff hole at the Hershey Country Club, Matthews will look to add to his trophy case at Rolling Green.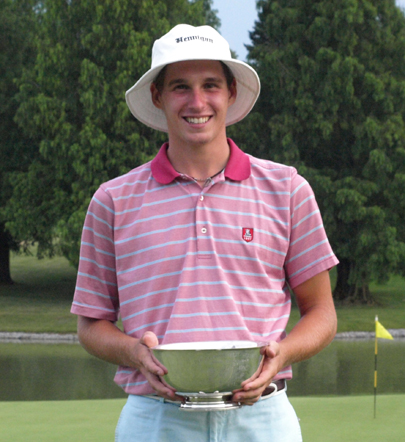 Brandon Matthews
Joining Matthews will be Zach Herr. Herr, of Jericho National Golf Club, is a three-time runner-up in the Junior Championship and will look to redeem himself by taking the Amateur Championship. Herr, a Vanderbilt commit, comes off of a disappointing Junior Championship loss but has been playing superbly this season. A win at Rolling Green Golf Club will heal the wound that was reopened at Hershey.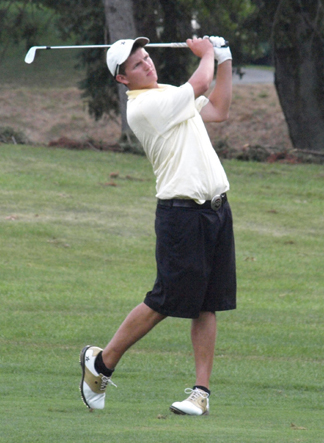 Zach Herr
Reigning champion Andrew Mason rounds out the strong field at this year's Championship. Mason, of Huntingdon Valley Country Club, will surely solidify his spot on the State Team with a repeat victory in the 99th Amateur Championship.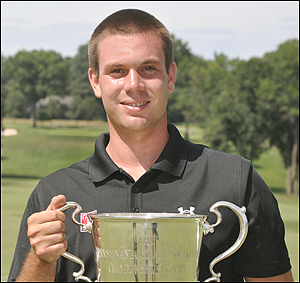 Andrew Mason
The 99th Amateur Championship will be hosted by the Rolling Green Golf Club July 30th through August 1st. The 117-man field is one of the most competitive fields that PA Golf has seen in years and has plenty of contenders to take this years Championship.
[ Back ]