McCool Heats Up, Closes with 69 to Win by 3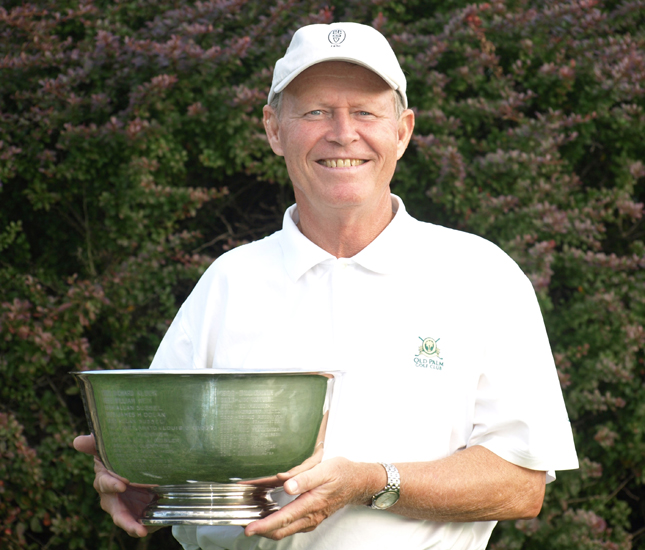 Robin McCool
CLARKS SUMMIT, PA – The 54th edition of the Pennsylvania Senior Amateur was contested at the impeccable Country Club of Scranton, on August 5-6. Competitors were treated to perhaps the finest-conditioned course in the state for two rounds of stroke play in both the Senior and Super-Senior flights.
In the Senior Division, the round of the day in the first round belonged to Duke Delcher, of Sandy Run Country Club, who shot a sparkling 3-under par 69. Country Club of Scranton President (and Club Champion) Mike Vassil was just one back of the lead as he was joined by senior golf stalwart Paul Schlachter, The Club at Nevillewood, when each carded 2-under par 70s. Nearly a dozen players were within reasonable striking distance of the leaders after the first round, which was seemingly set up for a final round shoot-out.
However, day two would be a different story, as players were met with more difficult scoring conditions. With the greens stimping at 13 feet, courtesy of golf course superintendent Greg Boring, many players had fits with the treacherous putting surfaces. Par was a great score on any hole.
Robin McCool, from Saucon Valley Country Club, didn't get the memo. After a first round 72, just three shots back in a tie for 4th, McCool was disappointed with what he felt was a sloppy finish and feared he had shot himself out of contention with such a strong leader board above him. With that in mind, he didn't sleep well, which he said traditionally makes him play better the next day. McCool came out firing on all cylinders with a birdie-birdie start on holes 1 (par 4, 379 yards) and 2 (par 4, 374 yards) to quickly get into red figures in the final round. After an untimely 3-putt on hole 8 (par 4, 272 yards) he bounced back with a clubhouse birdie on hole 9 (par 4, 329 yards). Turning at 2-under par for the championship, McCool wasn't sure where he stood in relation to the leaders, but knew he needed a strong finish to give himself a chance to win. Little did he know, the leaders were struggling behind him.
Following a routine par on the tough 10th hole (par 4, 391 yards) it was back to the gas pedal as he stuffed approach shots to two feet on both 11 (par 3, 150 yards) and 12 (par 5, 443), and cleaned up the birdie putts. Sitting at 4-under par through 33 holes of the championship, McCool learned he was now leading and simply needed to par out to secure the win; easier said than done. On hole 15 (par 4, 401 yards) McCool ran his first putt 8 feet past, but drained the comebacker for a sigh of relief. On 16 (par 4, 424) the tee was moved back a bit and caused McCool to mis-club and fail to get his drive down the hill on the long par 4. His long approach missed the green and he failed to get up and down. The 17th (par 3, 190) provided more drama. After missing the green hole-high left with a 3-wood, he left his chip shot about 10 feet short of the hole in the fringe. He elected to putt from there and found nothing but the bottom of the cup for another huge par save. McCool played safe on the par 5, 502 yard 18th and made an easy par to lock up his first Senior Amateur Championship.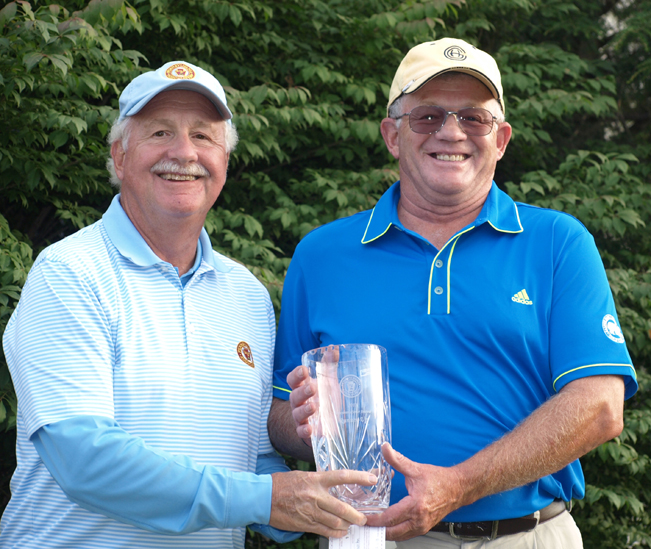 Sam Lewis accepts the 2nd place trophy from King Knox, Assoc. President
Sam Lewis, Huntsville Golf Club, also closed in style with a fine round of 1-under par 71 to record an Even par total of 144 to finish alone in second place. One shot behind in third place was Delcher, followed by Rick Scott, and Schlachter, who both shared fourth place at 147.
The Senior Division Team title was won by Saucon Valley Country Club members Robin McCool, Tom Bartolacci, and Gary D. Daniels.
Scott Orr, of Brookside Country Club, provided a highlight during the afternoon of Day 1 when he aced the par 3 11th hole from 150 yards, which was his second hole of the day. He shot out of the gates with Birdie - Hole-in-One. Not a bad start…
Super-Senior Division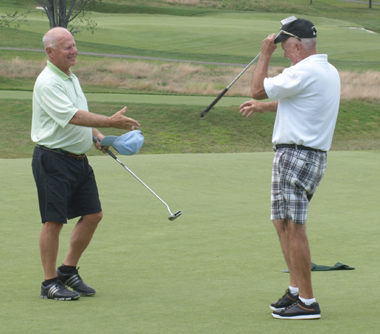 Lee Lykens Birdies 2nd Playoff Hole to Defeat Ross Van Wagenen
It was a battle to the finish in the Super-Senior Division, as the Old Course at The Country Club of Scranton pulled no punches on Day 2. The 36 holes were not enough to determine a champion, as Lee Lykens, Totteridge Golf Club, and Ross Van Wagenen, Windber Country Club, both finished regulation tied at 1-over par 145. The first playoff hole would be hole 18 (par 5, 459 yards). They reached the diabolical green with good birdie chances, however, neither could convert and both settled for tying pars. The playoff would continue as the competitors moved to Hole 10 (par 4, 386 yards) where Lee Lykens brushed in a 12-foot birdie putt to secure the win. "That was for my good friend Tyler Riggin."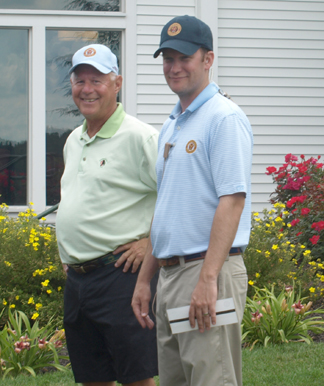 The Super-Senior Team title was captured by Totteridge Golf Club members Lee Lykens and Bill Baloh.
The Senior flight consisted of 94 competitors and the Super-Senior flight 50 competitors, our biggest field to date for the Senior Amateur. Next year's event will be held at Waynesborough Country Club, in Paoli, Pa.
Special thanks to the members of Country Club of Scranton for being gracious hosts. High praise is also deserved for Course Superintendent Greg Boring, Golf Professional Terry Hurst, and General Manager Jessica Simmons, as well as all of their staff. The Pennsylvania Golf Association will return to The Country Club of Scranton in 2015 for the 102nd Amateur Championship.
[ Back ]